Placing the puppies we raise in their new homes is a responsibility we take very seriously. All our puppies are sold on a Show or Companion Contract. Companion puppies are sold on a sterilization agreement. Companion puppies from About Time Acres are NOT the undesirable pups from a litter. They are simply pups who will not be used for breeding. They are quite often show quality, and are sold with the same Guarantee. (We do not offer "breeding quality" Italian Greyhounds - we believe that if a dog is not show quality it is not worthy of being bred.)
If you are interested in one of our puppies, please take a minute to fill out our online questionnaire & we will contact you promptly. References will be required.
Purchasing an "About Time" puppy - The process starts here.
Please Read This. Purchasing a puppy from us implies that you have read, understand and agree to these terms.

Reputation is Everything to us. The quality and health of the dogs we breed speaks louder than anything we could ever say. When it comes to breeding a sound and healthy Italian Greyhound, we make no compromises. Many "breeders" produce pups for one reason - Profit. Sadly, when this is the case, quite often dogs that should not be are bred; dogs that have health or genetic problems, but can still produce another couple litters.
If you're looking for a cheap pup, look elsewhere. Just keep in mind the difference between "Price" and "Cost". You can find an Italian Greyhound pup for a cheap price. The question to ask yourself NOW, is if saving a couple hundred dollars on the Price is worth the Cost. Is it worth the Cost of thousands of dollars in vet bills when your IG develops medical problems? Is it worth the Cost of watching your family's companion suffer because he was carelessly bred by someone out to "make a buck"? Is it worth the Cost of your children's tears when their beloved pet has to be put down at a young age because he can't walk or has severe seizures? PLEASE, before you compromise and purchase that cheaper pup for a lesser Price, ask yourself if it will really be worth the Cost in the end.
If you are looking for a healthy affordable quality dog, you're in the right place. Our Italian Greyhound pups are sold on a Contract, with a Full Health Guarantee.* Our contract is designed with the dog in mind, also to protect both buyer and seller. There is a lot of important information in our contract, please review it carefully. Our primary concern is the care of our pups. In the event of a health problem with your About Time Italian Greyhound, our contract DOES NOT require you to return your loved pet to receive a refund/replacement. (Beware of any contracts that do require the dog's return, as a number of breeders will use this as a detriment to keep from actually having to replace the dog / refund your money.)
* The Purchaser has read and fully understands the terms of our Contract/Guarantee and agrees to comply with them. Buyer, by purchasing an "About Time" IG, agrees in full to our Contract/Guarantee agreement, and agrees to provide Breeder with a signed copy of said agreement.
High Standards produce Quality Italian Greyhounds. We have been asked why our prices are high. We would rather explain to you now why our price is high, than explain to you later why our quality was poor. We would rather explain to you now why we breed so selectively, than explain to you later why your loved family companion is sick. Quite often, you do "get what you pay for". We care about providing you with the Best Quality possible.
A Deposit of $250 is required to Reserve an About Time Italian Greyhound puppy. The deposit will be applied toward the total purchase price.
Advance Reservations are accepted on a limited basis for Pick-Of-Litter pup from each upcoming litter. Remaining pups will be made available on a first-come-first-serve basis to approved homes.
Shipping is available after your pup reaches 8 weeks of age if you are unable to personally pick up your new puppy. While you are welcome to come visit in person, we realize a trip to New Mexico is not feasible for everyone. We select the airline we ship on with the safety of the puppies in mind, and the care they will receive in route. We have never had a problem with the safety of our shipped puppies.
Shipping an About Time Italian Greyhound
Shipping a puppy is a very simple process!
We make sure your new pup is crate trained and accustomed to traveling (so the trip is nothing new and not stressful). We call the airlines and make a flight reservation, and arrange for required health certificate and crate. We take puppy to airport and check in at required time. A short time later you pick up your new puppy at your airport. Its that simple!
We will ship our puppies & dogs, from Albuquerque International Sunport Airport, to anywhere within the US, Canada, and even to Switzerland. We can ship overseas, but special provisions have to be made, depending upon the destination. We select the airline we ship on with the safety of the puppies in mind, and the care they will receive in route. We have never had a problem with the safety of our puppies.
Your new puppy will be shipped to you thru Continental's "Pet Safe" program. The puppies are kept in a climate-controlled and pressure-controlled pet area of the plane - much like the passenger cabin for humans. Continental has been absolutely wonderful - in the years we have been shipping I have never been anything but thrilled with their service and care. (Unlike some other airlines who I won't name here).
When we ship with Continental's "Pet Safe" shipping program, we book the puppy all the way thru to the final destination, and confirm all plane changes in advance. We have to be sure that the weather is ok, and that the pups won't get too hot or cold. With Continental's "Pet Safe", we can also insure the value of the puppy. The shipping charge is usually approximately $215.
Your total shipping expense will generally be $295. ($215 freight charge, plus $45 for shipping certificate, and $35 for shipping kennel.) Kennel is a quality crate (PetTaxi or similar) that your pup will be familiarized with, and you can continue to use for crate training/bed when your pup arrives.
For an older or larger puppy or dog, the kennel and shipping cost will increase by approximately $20 to $40. If the puppy is older than 12 weeks, there is an additional $20 charge for a rabies vaccination - required to ship.
We do ship both to Canada, and Internationally Overseas. Shipping is available to Canada for approximately $25 additional charge. For other International shipping, contact us for requirements and a quote.
We provide: A written health guarantee, plenty of shredded paper bedding for the trip, food/water dishes, a chew treat to keep your pup entertained while traveling, and a high-calorie vitamin booster before the trip. Food is provided in the crate, and water with karo syrup in it is frozen (to prevent spilling) in their dish as well.
We are frequently asked:
"Will the airline fly pets into my closest airport?"
Since 9/11, most airlines have downsized the airplanes flying into various areas of the country. This has limited the number of cities we can ship to, as only the larger planes are equipped with the climate and pressure controlled pet area of the plane. Continental ships into most large major airports, but depending on where you live you may have to drive to pick your new puppy up. When we make your reservation we will work to ship to the major airport nearest you for your convenience.
"I was told shipping will be a bad/harmful/negative experience for my puppy, is this true?"
When the proper care is taken, shipping is not a stressful experience for a pup. We do not simply stuff your pup in a crate, dump it on a plane, and hope it arrives fine. Each puppy is accustomed to being crated. The pup is first taught that the crate is its "den", a safe and comfortable place. Once accustomed to being crated, the pups are taken on trips with us to become accustomed to traveling. By the time we take them to the airport for their trip out to you, it is nothing they haven't experienced already, and is not stressful at all.
When I first purchased a dog from out-of-state I was given the impression that shipping was a cruel thing to do and a bad experience for my pups. I decided to have them transported across the states (FL to NM) by a horse hauler who carried them in the cab of his truck. After three long days of bouncing around in a crate in an unfamiliar situation with strangers, I received two very tired, very stressed pups. It took weeks for them to settle down and gain back the weight they lost due to stress. The next pup I purchased was shipped in, and a couple hours after she was dropped off in FL, I picked her up at the airport here. She was a bit unsure about her new surroundings for about 5 minutes, then settled right in!

A Home for Life. Every About Time Italian Greyhound that we breed is guaranteed a home for life with us if needed. We believe that if we bring a dog into this world, we have the responsibility to make sure that dog always has a loving home and does not end up unwanted, abandoned, and spending its last days alone in a shelter run. The biggest and most important commitment a breeder can make is to take responsibility for the lives they produce. We Do.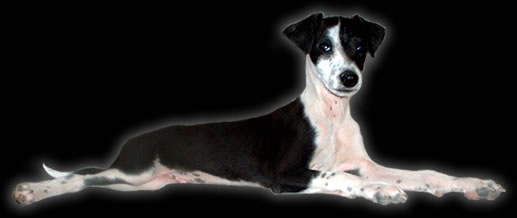 Thank You for considering an About Time Italian Greyhound!



• Home • Our IGs • Available • Litters • Sales Policies • Partnership Program • Testimonials • Photo Gallery •
• Just A Little Faith! • IG Care & Info • Pet Store Pups • How Could You • IG Rescue • IG Links • GuestBook •
• About Time Rescue • About Time Web Design • About Time Cane Corso • About Time Acres •