Placing the puppies we raise in their new homes is a responsibility we take very seriously. All our puppies are sold on a Show or Companion Contract. Companion puppies are sold on a sterilization agreement. Companion puppies from About Time Italian Greyhounds are NOT the undesirable pups from a litter. They are simply pups who will not be used for breeding. They are quite often show quality, and are sold with the same Guarantee. We do not offer "breeding quality" Italian Greyhounds - With the goal of always breeding to improve and better the breed, we believe that if a dog is not show quality it should not be sold with the intent of being bred.

If you are interested in one of our puppies, please take a minute to fill out our online application & we will contact you promptly. References will be required.
Application

Purchasing an "About Time" puppy - The process starts here.
Please Read This. Purchasing a puppy from us implies that you have read, understand and agree to these terms.
Purchase Process & Terms

Reputation is Everything to us. The quality and health of the dogs we breed speaks louder than anything we could ever say. When it comes to breeding a sound and healthy Italian Greyhound, we make no compromises. Many "breeders" produce pups for one reason - Profit. Sadly, when this is the case, quite often dogs that should not be are bred; dogs that have health or genetic problems, but can still produce another couple litters.
If you're looking for a cheap pup, look elsewhere. Just keep in mind the difference between "Price" and "Cost". You can find an Italian Greyhound pup for a cheap price. The question to ask yourself NOW, is if saving a couple hundred dollars on the Price is worth the Cost. Is it worth the Cost of thousands of dollars in vet bills when your IG develops medical problems? Is it worth the Cost of watching your family's companion suffer because he was carelessly bred by someone out to "make a buck"? Is it worth the Cost of your children's tears when their beloved pet has to be put down at a young age because he can't walk or has severe seizures? PLEASE, before you compromise and purchase that cheaper pup for a lesser Price, ask yourself if it will really be worth the Cost in the end.
If you are looking for a healthy affordable quality dog, you're in the right place. Our Italian Greyhound pups are sold on a Contract, with a Full Health Guarantee.* Our contract is designed with the dog in mind, also to protect both buyer and seller. There is a lot of important information in our contract, please review it carefully. Our primary concern is the care of our pups. In the event of a health problem with your About Time Italian Greyhound, our contract DOES NOT require you to return your loved pet to receive a refund/replacement. (Beware of any contracts that do require the dog's return, as a number of breeders will use this as a detriment to keep from actually having to replace the dog / refund your money.)
Our FIVE YEAR Health Guarantee and Purchase Contract
* The Purchaser has read and fully understands the terms of our Contract/Guarantee and agrees to comply with them. Buyer, by purchasing an "About Time" IG, agrees in full to our Contract/Guarantee agreement, and agrees to provide Breeder with a signed copy of said agreement.

High Standards produce Quality Italian Greyhounds. We have been asked why our prices are high, when IG puppies can be found (from disreputable sources) for a couple hundred dollars. We would rather explain to you now why our pups are worth their price, than explain to you later why our quality was poor. We would rather explain to you now why we breed so selectively, than explain to you later why your loved family companion is sick. Quite often, you do "get what you pay for". We care about providing you with the Best Quality possible.
About Time Italian Greyhound Prices

A Deposit of $250 is required to Reserve an About Time Italian Greyhound puppy. The deposit will be applied toward the total purchase price.
Deposit Information

Advance Reservations are accepted on a limited basis for Pick-Of-Litter pup from each upcoming litter. Remaining pups will be made available on a first-come-first-serve basis to approved homes.
Advance Reservation Information

Shipping is available within the US and Internationally. We welcome you to come visit in person, but we realize a trip to New Mexico is not feasible for everyone and we are happy to set up safe shipping arrangments if you are unable to personally pick your new puppy up. We select the airline we ship on with the safety of the puppies in mind, and the care they will receive en route. International pups can be personally transported and delivered by a well know dog shipper. We have never had a problem with the safety of our shipped puppies.
Shipping Information

Lifetime Support to our extended families - we are always available to help with information, advice, answer questions, and we love to hear updates and see how our pups are growing! We provide a web site full of information ad articles, and have started an awesome Italian Greyhound forum, an online community to keep in touch, share, and learn about these wonderful dogs.
Visit our IG Whispers Forum! Our fun & friendly online IG community includes lots of fun opportunities for you to set up a free Blog for your IG, your own personal IG Photo Gallery, participate in IG Forums, Chat, Photo Contests, and much more!
A Home for Life. Every About Time Italian Greyhound that we breed is guaranteed a home for life with us if needed. We believe that if we bring a dog into this world, we have the responsibility to make sure that dog always has a loving home and does not end up unwanted, abandoned, and spending its last days alone in a shelter run. The biggest and most important commitment a breeder can make is to take responsibility for the lives they produce. We Do.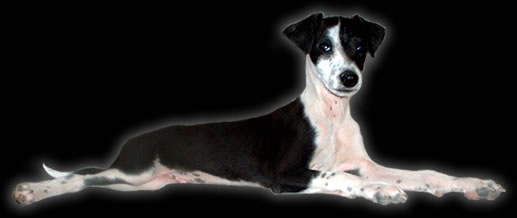 Thank You for considering an About Time Italian Greyhound!